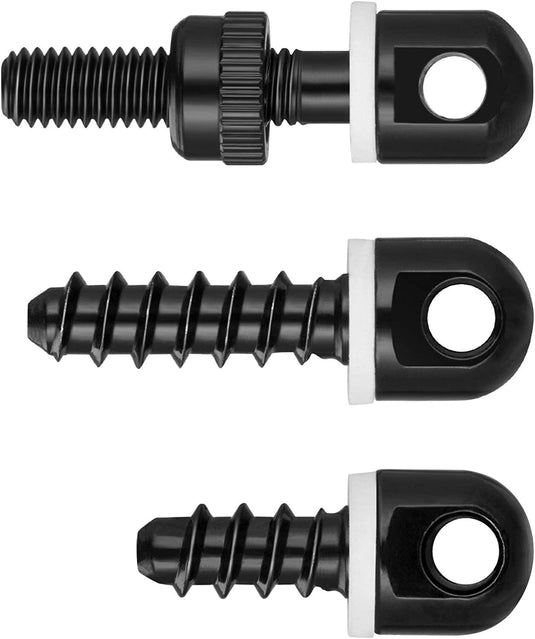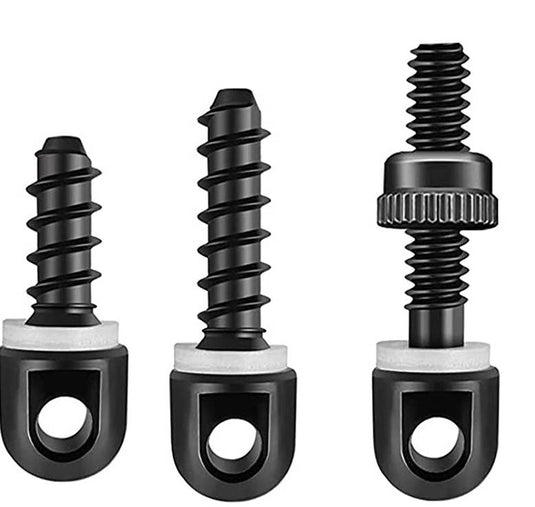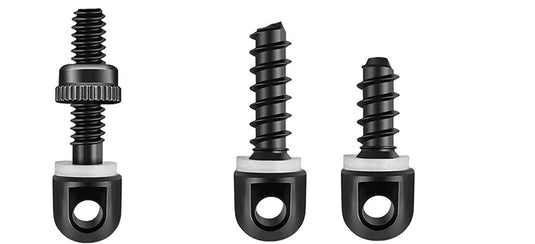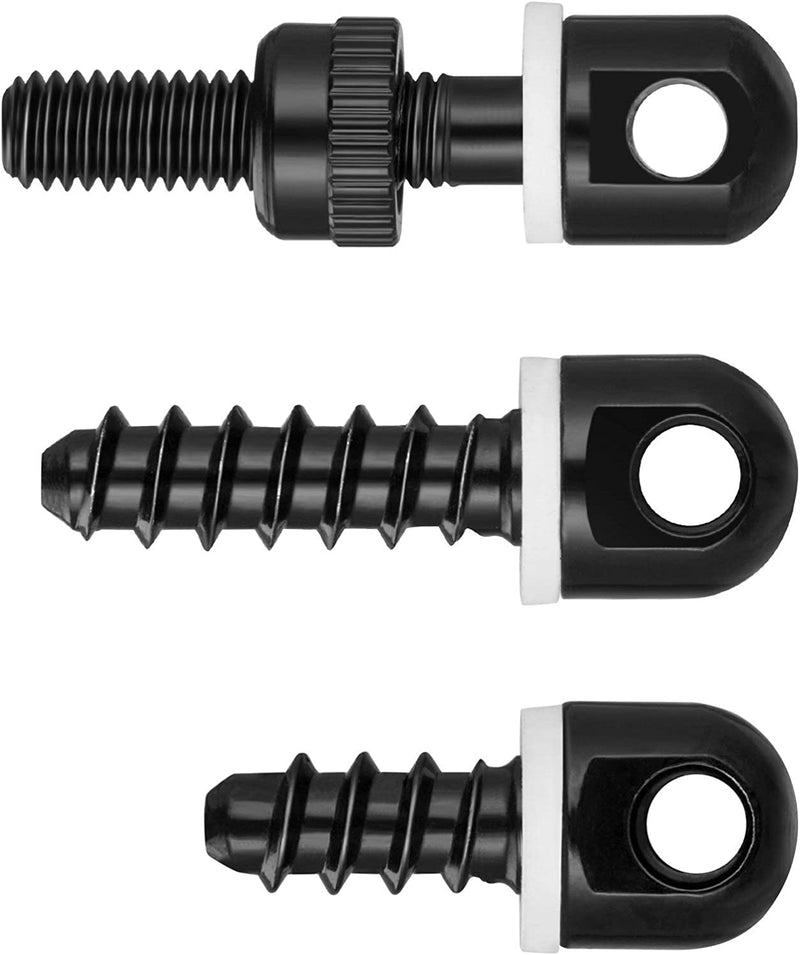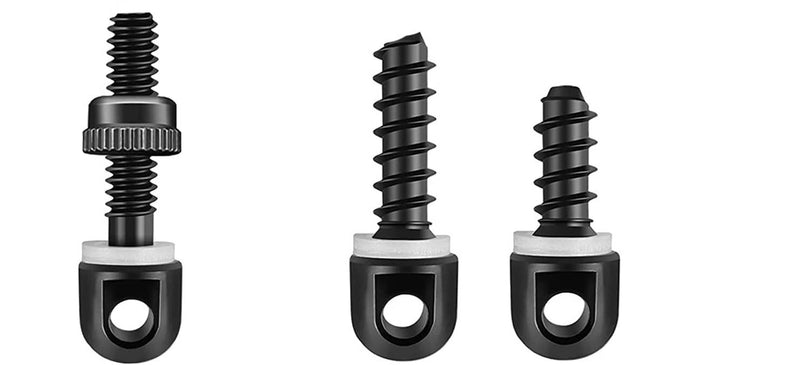 How do you connect a sling with traditional swivels to a weapon that does not have a traditional swivel stud?   In most cases, the studs are screwed into the stock.   This bundle has three of the most common size traditional swivel studs that are threaded for your wooden or composite stocks.
When we refer to a "traditional swivel" we are referring to the type of traditional (sometimes called an "Uncle Mike's Swivel") where you untwist a small spring-loaded dial similar to what is on a watch, and then push it in and twist to expose the traditional swivel pin or "peg".   This peg inserts through the hole on the traditional swivel stud cylinder.  Then, you close the bracket, tighten the dial, and you are all set.
DIMENSIONS:
All swivel stud cylinders are .37 inches across and long.
All swivel stud cylinders have a .15 inch opening for the swivel pin peg.
Plastic washer is 0.06 inches.

Long:  .89 inch screw (plus .37 for cyliner), 0.185 inch thread width.
Medium:  .75 inch screw (plus .37 for cyliner), 0.212 inch thread width.
Short:  ..51 inch screw (plus .37 for cyliner), 0.212 inch thread width.
INSTALLATION:
Super easy to install on your rifle.  We recommend using drill to drill a pilot hole to install screw or using threaded bolt to through hole.  If you are unsure, please contact a local gunsmith.   

DISCLAIMER:
TLO Outdoors is not responsible for any damage that may occur if installed incorrectly. Install studs at your own risk or utilize the services of a professional gunsmith.
The TLO Promise:
Customer Satisfaction Guaranteed
Fast Shipping
Most orders placed before 12 Noon (EST) ship same day and FREE SHIPPING on orders $50+
Easy Returns
No-Hassle Returns for 30 days from your purchase date.
Customer Service
TLO is a family-owned, American small business in GA. We treat you right.